Flav

Membre officiel

Messages

: 9


Date d'inscription

: 07/08/2011


Localisation

: Niort (79)

Bonjour à tous,
Je me lance pour présenter la smock que j'utilise en airsoft, en milsim et en rando : la Smock Jacket Dpm Field, celle en dotation dans l'armée britannique.
Elle est basique certes mais très pratique malgré tout déjà pour son prix, une trentaine d'euros en surplus, mais également pour sa capacité d'emport qui reste relativement important.
Caractéristique :
. 2 poches zippé à la poitrine
. 4 poches cargos à bouton canadien (2 à la poitrine et 2 ventrales)
. Fermeture zippé avec rabat velcro
. Manche réglable par velcro
. Lacet de réglage ventrale
. Élastique de réglage à la taille
. Capuche amovible avec insert métallique
. Matière : Ripstop
. Relativement étanche
[img]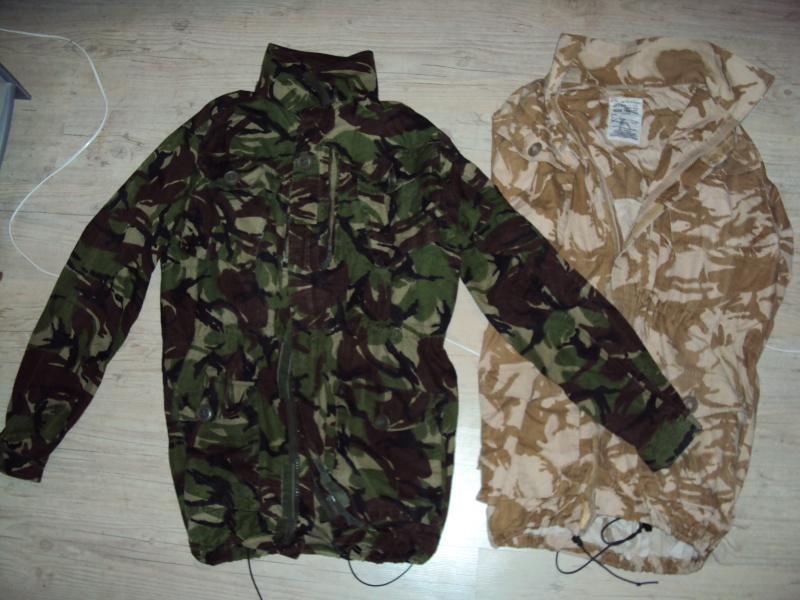 [/img]
Vu d'ensemble des smock
[img]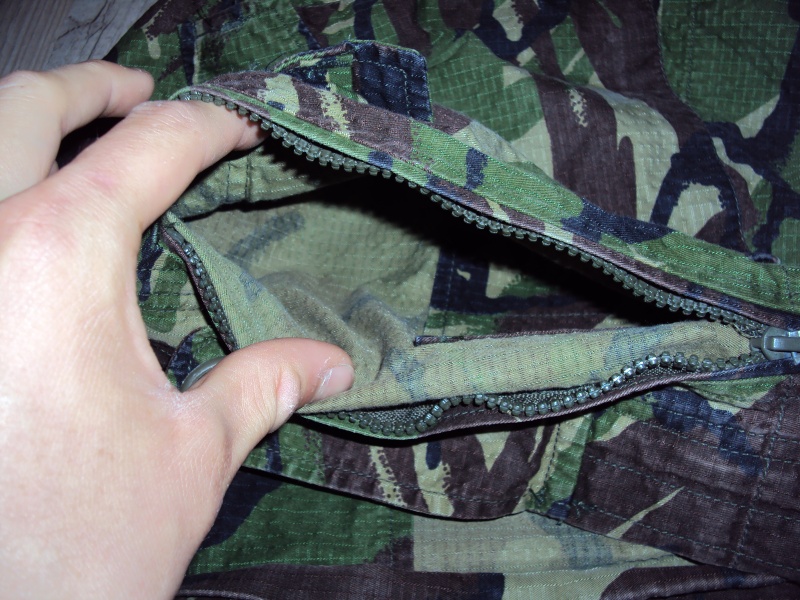 [/img]
Poche zippée de poitrine
[img]
[/img]
Poche cargo
[img]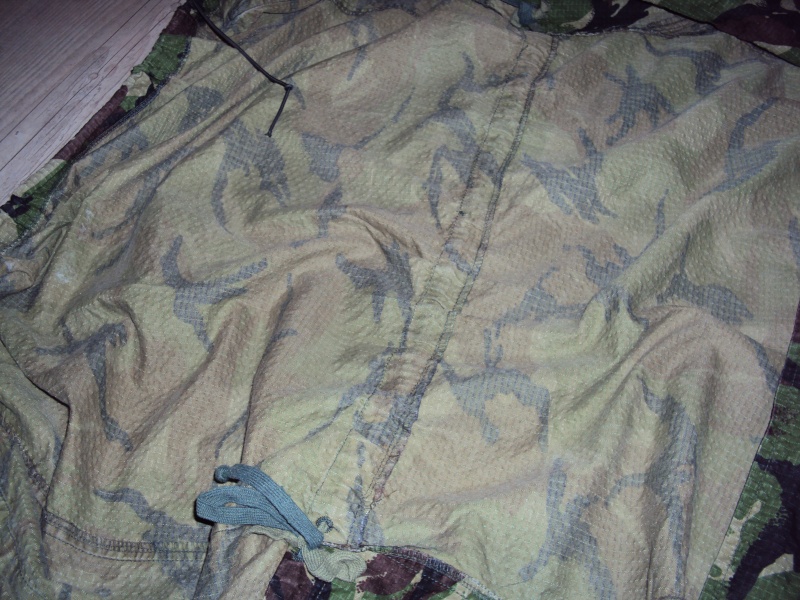 [/img]
Lacet de réglage ventrale
[img]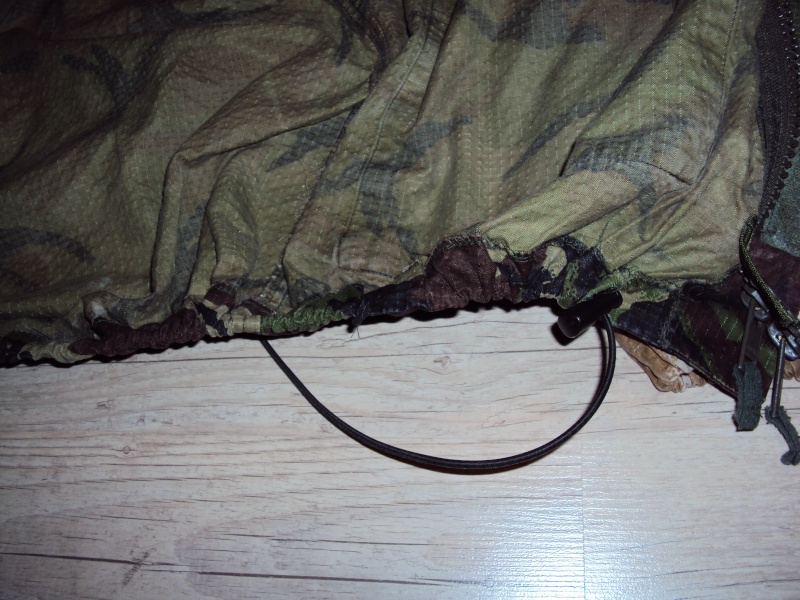 [/img]
Élastique de réglage de taille
[img]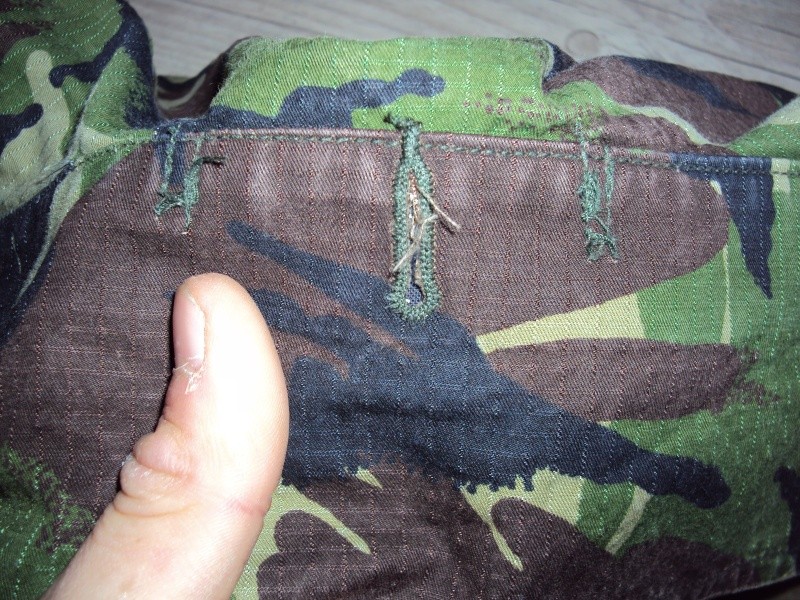 [/img]
Fixation de capuche
En conclusion, on peut dire que cette smock est un bon produit que ce soit pour une personne voulant débuter dans le milsim que pour un initié qui est fan de rusticité. Avec son prix bas, les petits budgets seront conquis mais après mieux vaut l'acheter en surplus pour pouvoir vérifier son état car cela reste du issued qui à parfois vécu ! Quand on en trouve une en bon état on ne peut être que satisfait de l'achat car après un an d'utilisation en airsoft, en milsim et en rando je n'ai pas eu de déchirure sur les miennes.
Merci de m'avoir lu.
Invité

Invité

Review, sympa mais je serais tenté pour l'achat : WEB TEX SAS Smock DPM
oliva

Membre officiel

Messages

: 766


Date d'inscription

: 16/04/2011


Age

: 57


Localisation

: Montpellier

superbe veste
une review trouvé sur la toile
Web-Tex eSAS-Style Smock
The Windproof Style Smock from Web-Tex is clearly based on the
very popular, and very practical, SAS Smock design - John Fenna sees if
it's as tough as the original.
This smock is made from a tough and quiet ripstop polycotton fabric.
It has all the features you would expect from this kind of garment,
including: a fixed fully lined, generously sized hood with a locking
front hem drawcord and a rear volume adjuster, a chunky full-length
double ended front zip under a generous, Velcro tab closed storm flap,
as well as a generously sized drip strip behind the zip. Other features
include a waist drawcord adjusting at the sides, and a hem drawcord
fastening at the front. Both elbows and shoulder yoke area are double
thickness for durability and weather-resistance, and the fabric's
initial water repellent qualities can be renewd with Nikwax wash-in
products.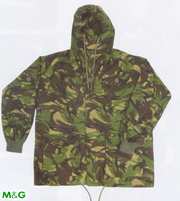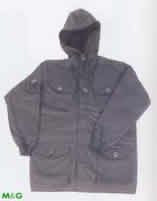 British DPM and Black SAS Style Smocks
The smock has ample pocket space with four bellows style front
pockets, all with "envelope" type secure and weather-resistant,
flap-covered openings with slotted '95 pattern buttons (though sewn with
one attachment point only). The chest pockets are set at a slant for
ease of access, while the huge lower pockets are set square to the
jacket hem. Inside the smock there is a single, free-hanging, open
topped pocket inside the left chest and twin, open topped "poacher's
pockets" in the smock's lower back panel. The left sleeve has an angled
pen pocket, the right sleeve a box style field dressing pocket, both
having '95 pattern buttoned flaps.
The military origins of this jacket are obvious when you see the button-fastened front rank slide.
The smock has soft and comfortable knitted elasticated cuffs, which are more reminiscent of a para smock than an SAS smock.
The fabric is tough and hard wearing, as well as quiet to wear and
shower resistant, although the cuffs tend to hold water and are slow to
dry once wet (wash-in proofings help here!), but overall, the smock is
very practical and comfortable. Its general styling is a popular, well
proven design, while the knitted cuffs add a cosiness factor not found
on similar design smocks with Velcro or button cuffs. I quite often
choose this smock to wear rather than others of a similar type on the
basis of its "cosiness" and, as my sample is in black, its non-military
appearance.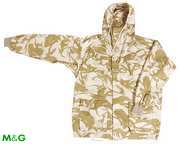 Desert SAS Style Smock
For those who want a cammo smock, Web-Tex produce an identical smock
in British DPM and one in 100% lightweight cotton in Desert DPM, which
seems an effective cammo in reedbeds or cornfields. The Web-Tex
Windproof Style Smocks come in a full range of sizes and cost around
£65.
Invité

Invité

oliva

Membre officiel

Messages

: 766


Date d'inscription

: 16/04/2011


Age

: 57


Localisation

: Montpellier


Permission de ce forum:
Vous
ne pouvez pas
répondre aux sujets dans ce forum